Pinterest
) for creative ideas. The mother-to-be has chosen blue and lime green as the nursery colors and the invitations that were sent have jungle animals. I have done the decorating onesies activity and I love that but the mother-to-be just had a shower and that was the activity. Each shower must be different!!!
This is a cute jungle themed baby shower from ellinee. Best part - they have FREE download shower kit!
I love anything that has to do with children's books. I think the older I get, the more sentimental I become! A Curious George book as the guest book for a jungle themed baby shower is perfect! Featured on Oh Baby! Shower Decor.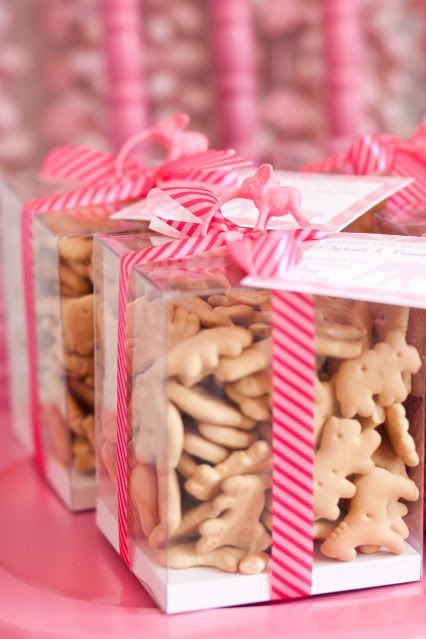 Granted these are pink but you could easily change the ribbon for a boy. Who doesn't love animal crackers?!?! Easy favor. You could also put a bunch is a big vase and have guests guess how many there are. Just don't forget to count them yourself before the party! Featured on Kara's Party Ideas.
Great and unique dessert table featuring everyone's favorite pregnancy craving - ice cream! Cravings Baby Shower by the High Heeled Hostess
LOVE! Decorating baby blocks. This shower was designed by Kate Landers and featured by Loralee Lewis. I love alot of the simple classic details of this shower.


Great activity especially if you have children coming to the shower. Everyone colors a coloring book letter. After the shower, you have they bound and laminated as a special book for baby. Featured on Bump Smitten


This is perfect for my US Weekly friends who always know the latest celebrity gossip. Featured on Southern in the City
I love this activity/present for the mother-to-be from Mustard and Sage. Have friends and family write one thing they can't wait for him/her to experience - first time fishing, first McDonald's french fry, seeing mama's face for the first time, etc.
Can't wait to see what she decides to do for the shower and pictures of the big day!!